My sister has been wanting a Kindle cover for some time now and between my mom, my other sister and me who all know how to sew, we haven't come up with anything yet. This is the kind of sewing that I love! Precision, measuring, problem solving, thinking ahead and planning….this is what make sewing fun to me. Oh and not to mention pressing beautifully straight and crisp creases with an iron! Oh yes. Then the satisfaction in seeing the finished product.
So I've been hunting around the internet looking for things that inspire me and get my gears turning. I found a few things that have got me excited to get started.
So here is what I've found. There are, of course, more pictures on the sites where these were found. So if one tickles your fancy, just click the picture to get to the source.
I like the idea of this kindle cover (ironic as it may be) but I would do a few things different. I like that they used an old book which gives it protection but there is no sewing involved and it's limited on the functionality on the inside. A tutorial is provided on this one.
Source: Carolyn's Homework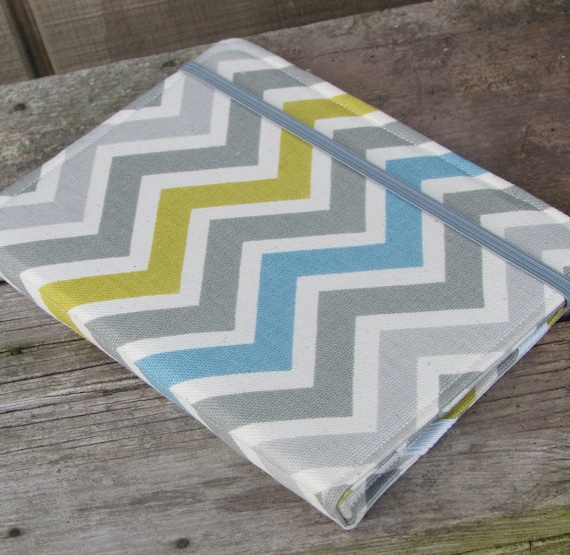 Beautiful. fabric has a mysterious power over me. This could be a cozy for dog poo and I would still say, "Oooo! I want to make that!" Fortunately, it's a really great Kindle cover and I like a lot of the features. Keeping some of these elements in mind.
Source: Service Partner on Etsy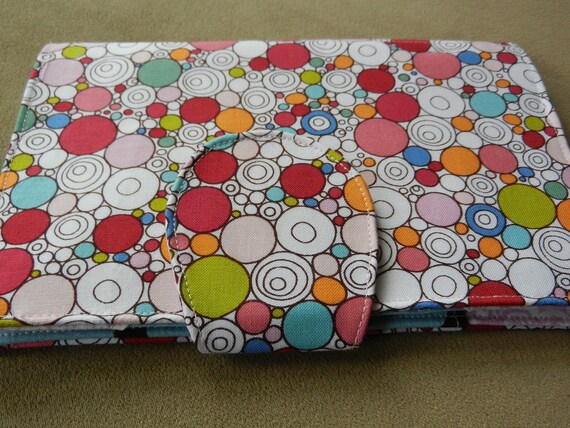 This on is exactly like what my sister described to me. It opens book style, has a flap closure, the inside pocket is horizontal and it has the corner pockets to hold the Kindle itself. I will be doing something similar to this probably but I'm sure I'll put my own twist to it. And perhaps I'll find a fabric as gorgeous as the grey, blue and yellow chevron fabric.
Source: Super Zaria 123 on Etsy
Have a great weekend!